Written by Chalupa
Wednesday, 03 March 2010 20:14
We don't often talk much about facial hair here at the Lebowski Podcast and I'm not really sure why.  Any of you who know me personally, and have met me in the past 10 years, have most likely never seen me without some amount of hair on my face.  And it's just this topic that brings us dropping in to see what condition Matt Damon's lip is in.  The upper one to be exact.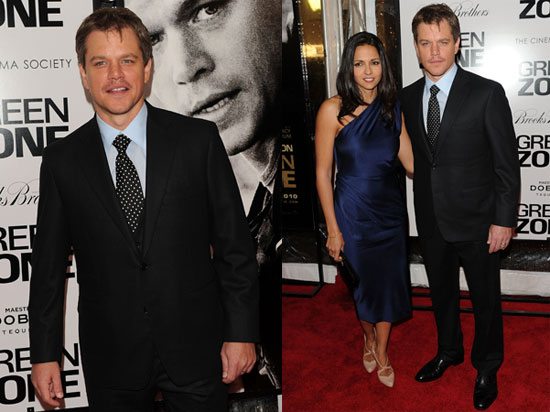 http://www.popsugar.com/Matt-Damon-Debuts-Mustache-NYC-Green-Zone-Premiere-7541402
This isn't the first time ol Matt has been seen with one.  Damon has sported a stache in roles for films in the past, but it seems he is definitely growing this stache on his own.  According to a recent interview in US Weekly titled, Matt Damon: I "Hate" my New 'Stache, Damon reveals that it's definitely not something he's enjoying.  The good news is this little strip of hair is trying to impress the Brothers Coen.  This is for Damon's upcoming role in the Coen Brothers' adaptation of True Grit.  Some of you may recognize this as that John Wayne movie, but it's not really a remake.  It's really just another adaptation of the original 1968 novel by Charles Portis.  Damon will also be starring with Jeff Bridges, in his second role with the Coens, on this project.  We all have high expectations for this and can't wait to see what the Coens come up with this time.